A Recap from Weed Man's Annual Conference in Orlando, FL
Once again the Weed Man annual conference was an incredible success. For the second year in a row, the conference was hosted in sunny Florida at the beautiful Rosen Shingle Creek resort.
To kick it off, Weed Man franchisees and employees gathered for some friendly competition on the resort's golf course, followed by a Hawaiian luau-inspired welcome reception.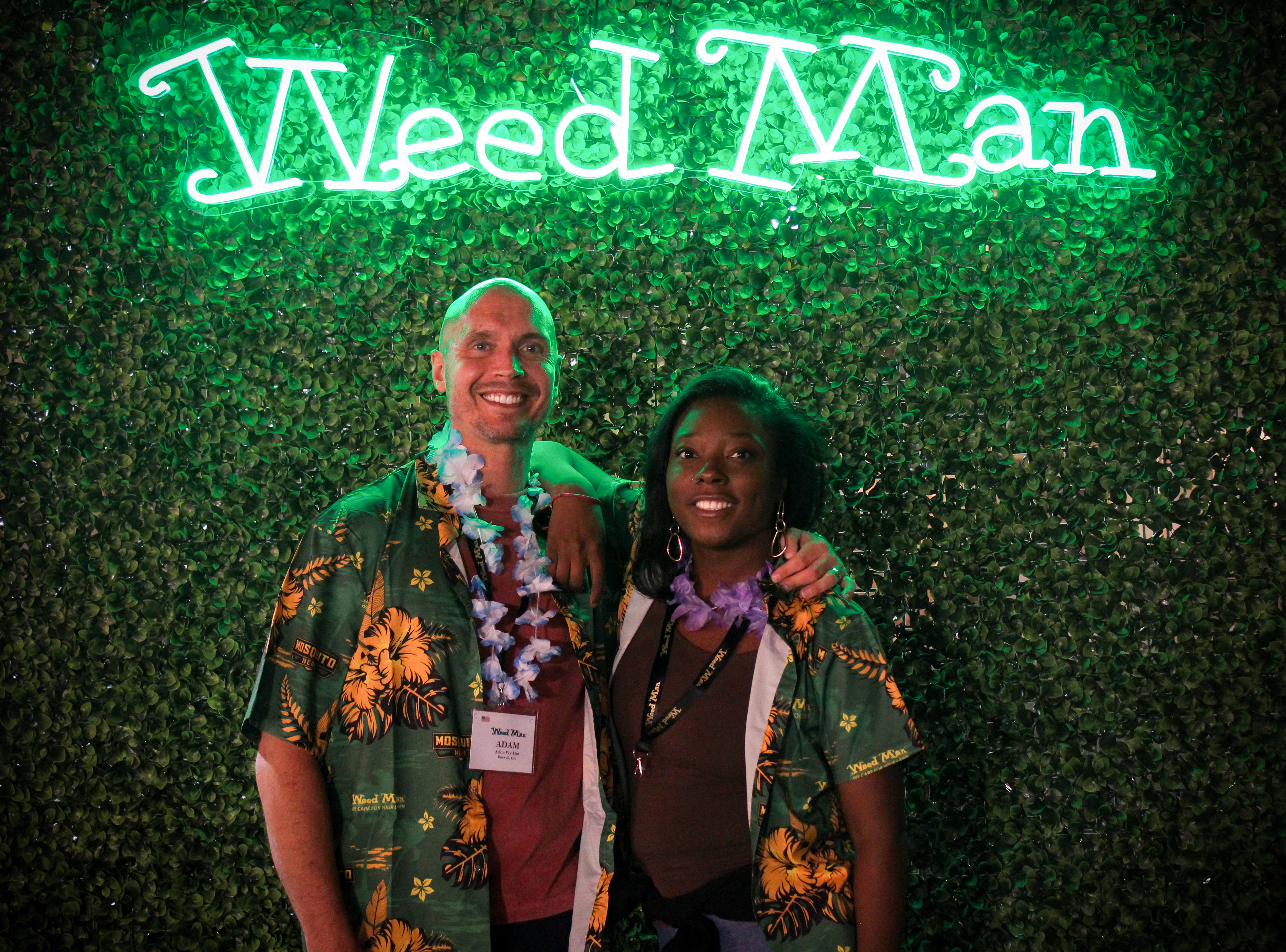 The next two days consisted of Creating Connections, this year's conference theme. Conference attendees took part in various meetings, breakout sessions, and round tables to share insight and build on the successes of their 2022 season.
Finally, to bring the conference to a close, franchisees & employees celebrated at our annual Awards Gala. Congratulations to all of the nominees and winners!
2022 Weed Man Award Winners
Award of Excellence
GTA West, ON ( https://hamilton.weedman.com/ https://peel-region.weedman.com/ https://oakville.weedman.com/ https://scarborough.weedman.com/ )
Multi-Unit Franchisee of the Year
Fri Group ( https://austin.weedman.com/ https://boise.weedman.com/ https://coloradosprings.weedman.com/ https://denver.weedman.com/ https://elgin.weedman.com/ https://fox-valley.weedman.com/ https://madison.weedman.com/ https://milwaukee.weedman.com/ https://naperville.weedman.com/ )
Marketing Performance Under $750,000
Canada: Niagara Falls, ON https://niagarafalls-region.weedman.com/
USA: Birmingham, AL https://birmingham.weedman.com/
Marketing Performance Between $750,000 to $1.5 Million
Canada: Gatineau, QC https://gatineau.weedman.com/en-ca
USA: Myrtle Beach, SC https://myrtle-beach.weedman.com/
Marketing Performance Between $1.5 Million - $3 Million 
Canada: London, ON https://london.weedman.com/
USA: https://aurora.weedman.com/
Marketing Performance Over $3 Million
Canada: GTA West, ON ( https://hamilton.weedman.com/ https://peel-region.weedman.com/ https://oakville.weedman.com/ https://scarborough.weedman.com/ )
USA: Austin, TX https://austin.weedman.com/
Customer Loyalty Under $750,000
Canada: Muskoka, ON https://muskoka.weedman.com/
USA: Wichita, KS https://wichita.weedman.com/
Customer Loyalty Between $750,000 to $1.5 Million
Canada: Burlington, ON https://burlington.weedman.com/
USA: Wilmington, NC https://wilmington.weedman.com/
Customer Loyalty Between $1.5 Million to $3 Million
Canada: Nova Scotia https://weedman.com/en-ca/locations/novascotia
USA: Charleston, SC https://charleston.weedman.com/
Customer Loyalty Over $3 Million
Canada: Calgary, AB https://calgary.weedman.com/
USA: Raleigh, NC https://raleigh.weedman.com/
Mosquito Hero Growth Under $750,000
Tampa, FL https://mosquitohero.com/mosquito-control/florida/tampa-bay
Mosquito Hero Growth Between $750,000 and $1.5 Million
Kawartha Lakes, ON https://mosquitohero.com/en-ca/mosquito-control/ontario/kawartha-lakes
Mosquito Hero Growth Between $1.5 Million to $3 Million
Ottawa, ON https://mosquitohero.com/en-ca/mosquito-control/ontario/ottawa
Mosquito Hero Growth Over $3 Million
GTA East https://mosquitohero.com/en-ca/mosquito-control/ontario/scarborough
Inbound Marketing Under $1.5 Million
Myrtle Beach, SC https://myrtle-beach.weedman.com/
Inbound Marketing Over $1.5 Million
GTA West, ON ( https://hamilton.weedman.com/ https://peel-region.weedman.com/ https://oakville.weedman.com/ https://scarborough.weedman.com/ )
Rookie of the Year
Birmingham, AL https://birmingham.weedman.com/
Most Improved
Iowa City, IA https://iowa-city.weedman.com/
Emerging Leader
Chattanooga, TN https://chattanooga.weedman.com/
Referral Engagement
Canada: Kitchener, ON https://kitchener.weedman.com/
USA: Orlando West, FL https://westorlando.weedman.com/
Online Outreach
Colorado Springs, CO https://coloradosprings.weedman.com/
Ambassador Award
Kawartha Lakes, ON https://kawarthalakes.weedman.com/
Community Champion
LND Group ( https://arlington-heights.weedman.com/ https://cleveland.weedman.com/ https://fortwayne.weedman.com/ https://merrillville-valparaiso.weedman.com/ https://north-ridgeville-westlake.weedman.com/ https://racine-kenosha.weedman.com/ https://south-chicago.weedman.com/ )
Industry Award
David Hinton
Innovation Award
Andre Neveu
Desi Award
Bob Coulter
Appreciation Award
Jeff Kollenkark
Conference Picture Gallery