David Thompson, Owner of Weed Man Maritimes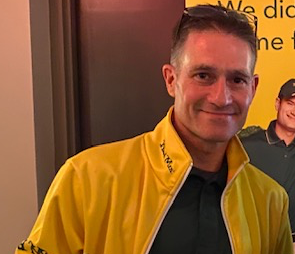 Franchise Owner Since: March 2009


Locations Owned: Weed Man Halifax, NS; Glasgow-Truro-Kentville, NS; Prince Edward Island; Moncton-Miramichi, NB; Saint John-Fredericton, NB
Before Weed Man
Prior to taking over the family business, David Thompson was a lawyer for 15 years, focusing on advising small/local business owners on a variety of legal issues. Thompson received his Bachelor of Business Administration from Acadia University and his Bachelor of Laws from Dalhousie University.
Becoming a franchisee & taking over the family business
With his father becoming a franchisee in 1992, Thompson saw the positive impact Weed Man had on the community first-hand. When his father decided to retire, Thompson jumped at the opportunity to take over the family business. He had helped his father for years with behind-the-scenes work, and he was ready and eager to be in the driver's seat.
Online innovation & executing the business plan
Thompson has been committed to executing Weed Man's business plan and serving his community since day one. In the era of online communications, Thompson knew that staying active on social media and keeping up-to-date with his customers, digitally, would make or break his relationships with them. His innovation did not go unnoticed and resulted in him receiving Weed Man's 2019 Online Outreach Award. The award recognizes the franchisee who has enthusiastically embraced technology as the fourth marketing pillar. Through an active online presence and regular engagement with customers, Thompson and his team have become trendsetters within the Weed Man organization.
From his dedication to his employees and customers, to his transparency online, Thompson is a great example of an engaged and caring franchisee in the Weed Man system.