Franchise Business Review
Hot off the press! Weed Man has been identified by independent franchisee satisfaction research firm, Franchise Business Review, as being one of only 97 franchises to qualify for its 2019 Top Low-Cost Franchises list. Brands on the list had to have high franchisee satisfaction and an investment of under $100,000 at the time their franchisees participated in Franchise Business Review's survey.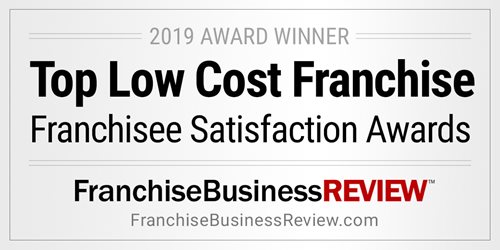 Weed Man franchisees were surveyed on 33 benchmark questions about their experience and satisfaction regarding critical areas of their franchise systems, including training & support, operations, franchisor/franchisee relations, and financial opportunity. 

"One of the most common myths around buying a franchise is that it's too expensive. What most people don't realize is that there are many low-cost opportunities available that can provide the satisfaction and perks of business ownership, without requiring a huge financial investment," says Michelle Rowan, president & COO of Franchise Business Review. "The low-cost franchises that made this year's list have all been rated highly by their franchisees and are excellent options for entrepreneurs considering franchise ownership."
>> View Franchise Business Review's full list of Best Low-Cost Franchise Opportunities, HERE.
Interested in learning more about the Weed Man franchise opportunity? Request a consultation, download our brochure or give us a call today at 888-321-9333.