Sub Franchisor for the Southeastern region of the United States. The Sheppards also own franchises in Winchester, VA, Annapolis, MD, and Frederick, MD.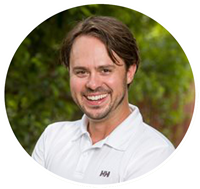 Market(s): Brandon Sheppard and his father Bruce are Weed Man sub-franchisors, tasked with developing the brand in the Southeastern region of the United States, including: VA, WV, MD, DC, DE, SC, LA, MS, AL and northern Florida. Brandon and Bruce, as well as Brandon's brother Layne, own three franchises in the following markets: Winchester, VA https://winchester.weedman.com/ (Opened in 2003) Annapolis, MD https://annapolis.weedman.com/ (acquired in 2011) Frederick, MD https://frederick.weedman.com/ (acquired in 2011) 

Education: Bachelor's, Political Science, University of Western Ontario; Law degree, West Virginia University

Weed Man Ambassadors: Bruce was one of the first sub-franchisors to help develop Weed Man in the United States. Originally residing in Ontario, Canada, he decided to relocate to Winchester, VA to have a closer connection to the business development. Brandon, initially part-time, joined full-time in 2004 and together, they have been awarding and supporting new franchisees and helping drive growth in what is now a franchise system boasting more than $100 million dollars in sales. Simultaneously, the family is operating their own multi-unit, multi-state Weed Man businesses.

Why Weed Man? Bruce has always had a passion for agriculture and earned his degree in Agricultural Science from McGill University. His background includes working for Pfizer in their crop protection division, which was eventually sold to ConAgra, where Bruce was introduced to Weed Man (both as a supplier and later, as a trusted voice in the industry). Bruce knew that the U.S. needed a reliable, proven lawn care franchise.

What are you most proud of as Weed Man franchisees? The Sheppards have created one of the largest 'small market' offices in the Weed Man system. Their Winchester franchise is located in a population of only 22,000 but generates more than $1.2 million in revenue each year.

What is the key to your success? The Sheppards devote a lot of energy into developing talent. As a team, they are always working to help employees reach their fullest potential, personally and professionally. In turn, these efforts help fuel their franchise growth. Often, they are recruiting candidates who are not traditional 'fits' for the lawn care or small business model. Brandon and his team work to challenge and develop these individuals into high functioning performers. Their current General Manager Jon, is a perfect example. He began his education studying to become a priest, but joined Weed Man as a part-time sales person looking to make some extra money; and it was clear early on that he had much more to offer. Just a few years later, now Jon manages the Winchester- based operations. Brandon, along with his dad and brother, take a lot of pride in their employees' development and getting to witness them grow into professionals that often have lastly careers in the industry. The key for Brandon is to never force someone into a position, and to look for good character rather than "readymade" talent. This mindset encourages Brandon to evaluate his existing team and prompts the question, 'where might they be a better fit?' or 'how can we unlock hidden talents and identify what they are really cut out to be?' Brandon works hard to encourage the narrative behind unveiling what his employees want to achieve in their career. In his opinion, running a successful Weed Man franchise requires building the very best team and helping those employees envision and work towards the larger picture.
What's next for you and your franchise(s)? Brandon is always looking for opportunities to grow, and timing them out appropriately to involve talented employees who may be ready to move into new markets. The Sheppard family has a lot of room to expand their current franchises, without investing into completely new markets, which is something that Brandon looks forward to.