Weed Man Ahead of the Competition
Each year, Franchise Business Review (FBR) , the leading market research firm in the franchise industry, reveals the top franchises based on unbiased feedback from real franchise owners. In October 2020, Weed Man franchise owners from across North America were surveyed regarding their experience as franchisees and brand ambassadors. The results were astounding: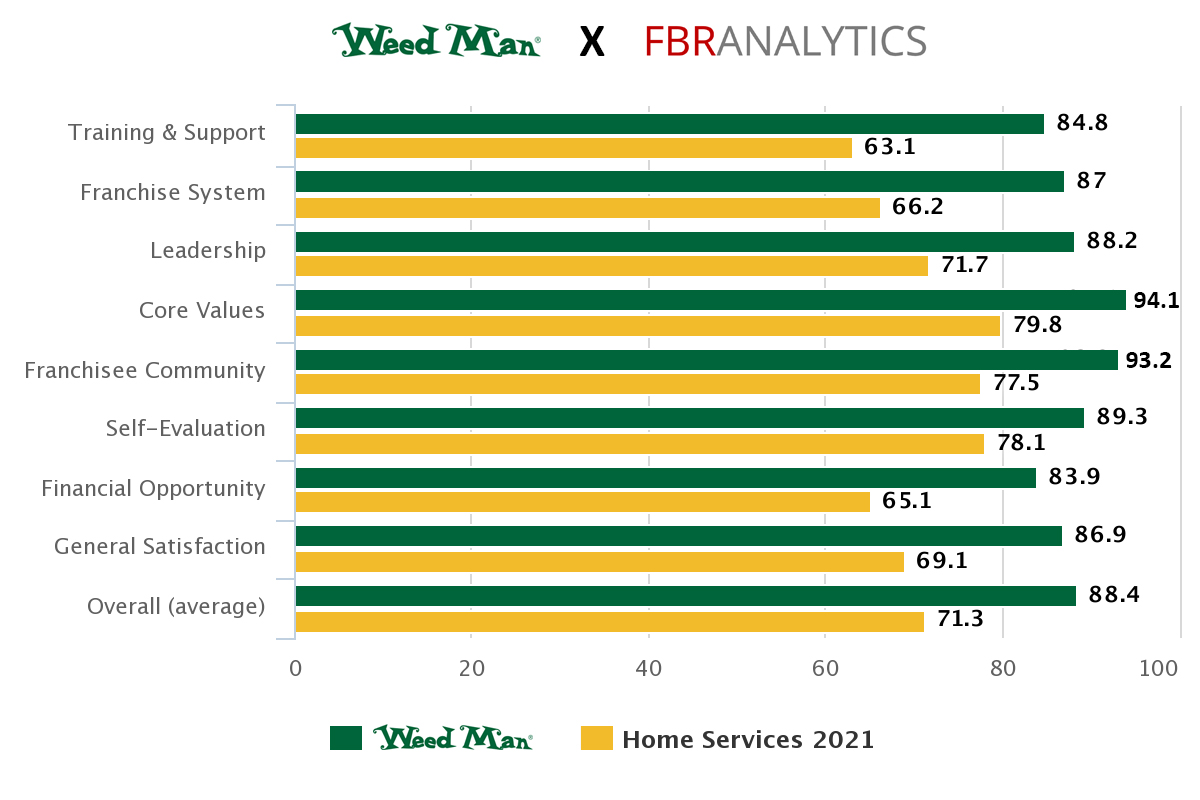 With an overall satisfaction rating of 88.4%, Weed Man greatly exceeded the average scores within the Home Services industry. The categories in which Weed Man scored the highest were: Franchise System, Leadership, Core Values, Franchise Community, and Self-Evaluation. The best part? When asked "Would you recommend Weed Man franchise ownership to a friend?" nearly 96% of Weed Man franchisees said yes. 
For more information about Weed Man, request a consultation or call 1-888-321-9333 today.