The LM150 list, published by national trade publication Landscape Management, represents approximately the top 1 percent of landscape industry companies.
Landscape Management released its 2021 LM150 list of the largest landscape companies ranked by 2020 revenue. Weed Man ranked No. 9 on the list with $212+ million in 2020 annual revenue. This places Weed Man as the largest franchised lawn care company in North America.
 "The Weed Man network truly showed resilience and determination to continue providing a safe work environment for our employees all while maintaining a focus on delivering service to the customers. I am very proud of franchisees but equally proud of our industry that worked together to keep people employed and moving forward," said Weed Man's CEO, Jennifer Lemcke in retrospect to 2020.
Up by $400 million from last year, the LM150 revenue sets another record at $12.6 billion.Overall, LM150 companies averaged an 8-percent average revenue growth from 2019 to 2020 and project a 12 percent growth in 2021.
"Despite a tumultuous year in the world, 2020 was another banner year for our industry," said Landscape Management Editor-in-Chief Seth Jones. "The companies in the LM150 put this on full display. While most of the world was shutting its doors, one area that was definitely open for business was the great outdoors. We're thrilled that our readers, and the many men and women working for the LM150 list, were able to help so many people rediscovered their love for the outdoors."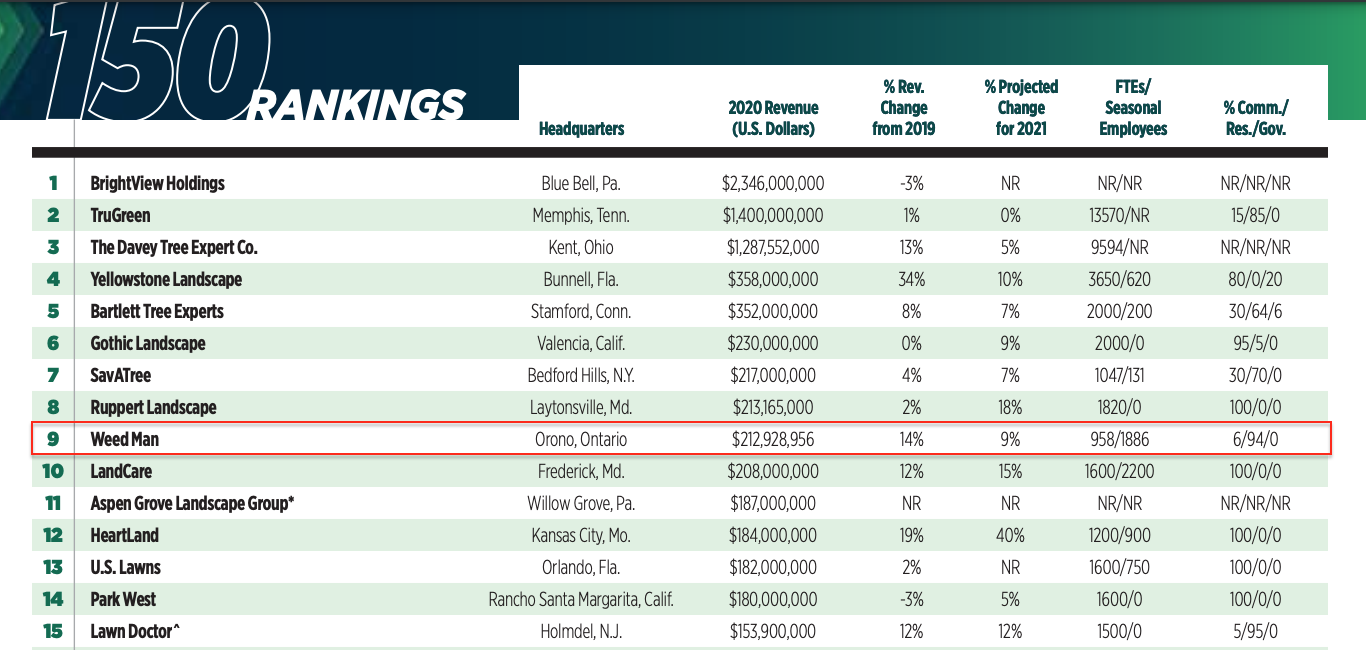 If you would like to speak with a Weed Man representative about franchising opportunities, please click the button below.