Weed Man Kalamazoo, MI and South Bend East, IN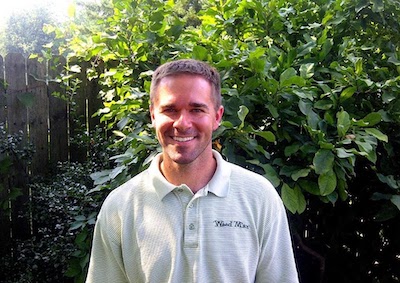 Name: Nate DeVisser
Market: https://kalamazoo.weedman.com  https://south-bend-east.weedman.com

Education: I attended Hope College in Holland, MI. I have a bachelor's degree in Social Studies and a minor in Business.

Career Background: My family started DeVisser Landscape Services in 1939, so I grew up surrounded by the landscaping business. Out of college, I initially wanted to try something different, and I spent a few years as a Claims Adjuster for an insurance company. I soon realized my deep-rooted passion for the green industry and started to work my way back into the family business, running operations for Weed Man Kalamazoo as Division Manager.

Family: I've been married for about four years and have two young children.

Why Weed Man? My family chose to invest in a Weed Man franchise in 2004 as an add-on business for our landscaping company because of the strong franchise support and brand recognition. The franchise system and corporate team are incredibly helpful and accessible and have been there for us every step of the way.

What are you most proud of so far as a Weed Man franchisee? As a Weed Man franchisee, I am most proud of our premium product and high caliber customer service.

What is the key to your success? It's all about working with the right people with positive attitudes and a strong work ethic. Our united focus on sales and aggressive growth has been the key to helping us reach our goals and be recognized for our hard work through the Million Dollar Club.