Weed Man Lake Norman, NC and Charlotte, NC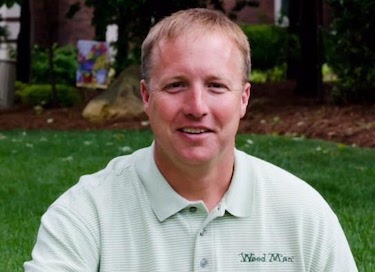 Name: Sam Morgan

Market: https://lake-norman.weedman.com  https://charlotte.weedman.com

Number of Locations: 1

Education: I studied marketing and management at the University of North Carolina – Wilmington.

Family: Wife, Brandi, and two children, Larson and Davis.

Career Background: Prior to becoming a Weed Man franchise owner, I owned a full-service landscaping and maintenance company called Morley's Creative Earthworks and Design in Wilmington, NC. I started mowing lawns in middle school and had enough business by high school to hire a few employees for six work days a week during the summers. I continued to build the business while attending college and eventually expanded service offerings to full-service maintenance as well as high-end landscape installation. Brandi and I met in college, so when the business took off, Brandi began to handle all of the company's accounting needs. In 2001 we purchased a Weed Man in Wilmington, NC, which we ran in conjunction with Morley's. We built Morley's up to $1.6mil in business and sold it in 2004 to purchase a second Weed Man territory in Lake Norman/Charlotte. Weed Man has brought us similar success – we've been awarded the Weed Man Rookie of the Year Award in 2001, Leadership Award in 2004 and Service Award in 2011. To focus solely on building the Lake Norman/Charlotte Weed Man and starting a family, we sold the Wilmington territory in 2011.

Why Weed Man? We chose Weed Man because we wanted to invest in and grow a business that would achieve a larger return-on-investment than our independent landscaping and maintenance company in the long-term. Full-service landscape companies that have a lot of focus in residential markets tend to attract a very loyal customer base. When you pass it along to someone else, you risk losing a majority of those customers due to the change in ownership – hence a lower selling price. Weed Man is different; the customer does not need to know the owner. It builds equity every year as it grows and will be much more valuable in the end.
What are you most proud of so far as a Weed Man franchisee? The opportunities we've created for our team as we've grown and our ability to create careers that can last a lifetime.

What is the key to your success? Following the systems put in place by Weed Man has been a large aspect of our success. I've been good at setting the momentum and sense of urgency throughout the company. We're also very candid with our customers – being pretty aggressive when it comes to giving customers the full menu of service that they really need to have a nice lawn drives our average lawn care investment per customer up. The "basics" aren't enough in most cases, so we put it all out there.