Weed Man Featured in NALP Blog
The National Association of Landscape Professionals (NALP) is an organization that advocates for the lawn & landscape industry, fostering professionalism and helping lawn care, landscape, irrigation, and tree care companies level up. Recently, Weed Man was featured in their blog post Diversifying Your Business with a Lawn Care Franchise.
Below are a few key points from the article. If you would like to read the full article, click here.
Why Diversify?
With the demand for lawn care growing, this is a prime service you can add to diversify your business.

Diversifying your services can help if growth has stagnated, if your profit margins are too low, or if you're struggling to find a long-term growth strategy.

If you've built a successful company, you might be looking at the resale value of your business or passing it on to a child or successor. 

Adding a service like lawn care provides recurring revenue that is transferrable.
"At Weed Man, we renew, on average, 75 percent of full program customers, so each year we focus on growth. We don't start the year with 0 customers. In fact, the top 25 percent of our franchisees are renewing closer to 85 percent," Lemcke says. "We are laser-focused on the franchisees' growth and creating efficiencies within our process and procedures, allowing franchisees to enjoy high-profit margins and build wealth in their businesses."
Benefits of Franchising vs. Starting from Scratch
Lawn care franchises have proven to be scalable businesses with repeatable processes.

By opting to go the franchise route, owners are able to take off a lot quicker.
"There are many people in our industry that are successful and have done it without a franchise system, but oftentimes it takes them a long time to benefit from what they have had to create from scratch," Lemcke says. "A franchise system should provide the blueprint to being successful. Of course, the hard work still needs to be put into executing, but at least you wake up and know what needs to be done."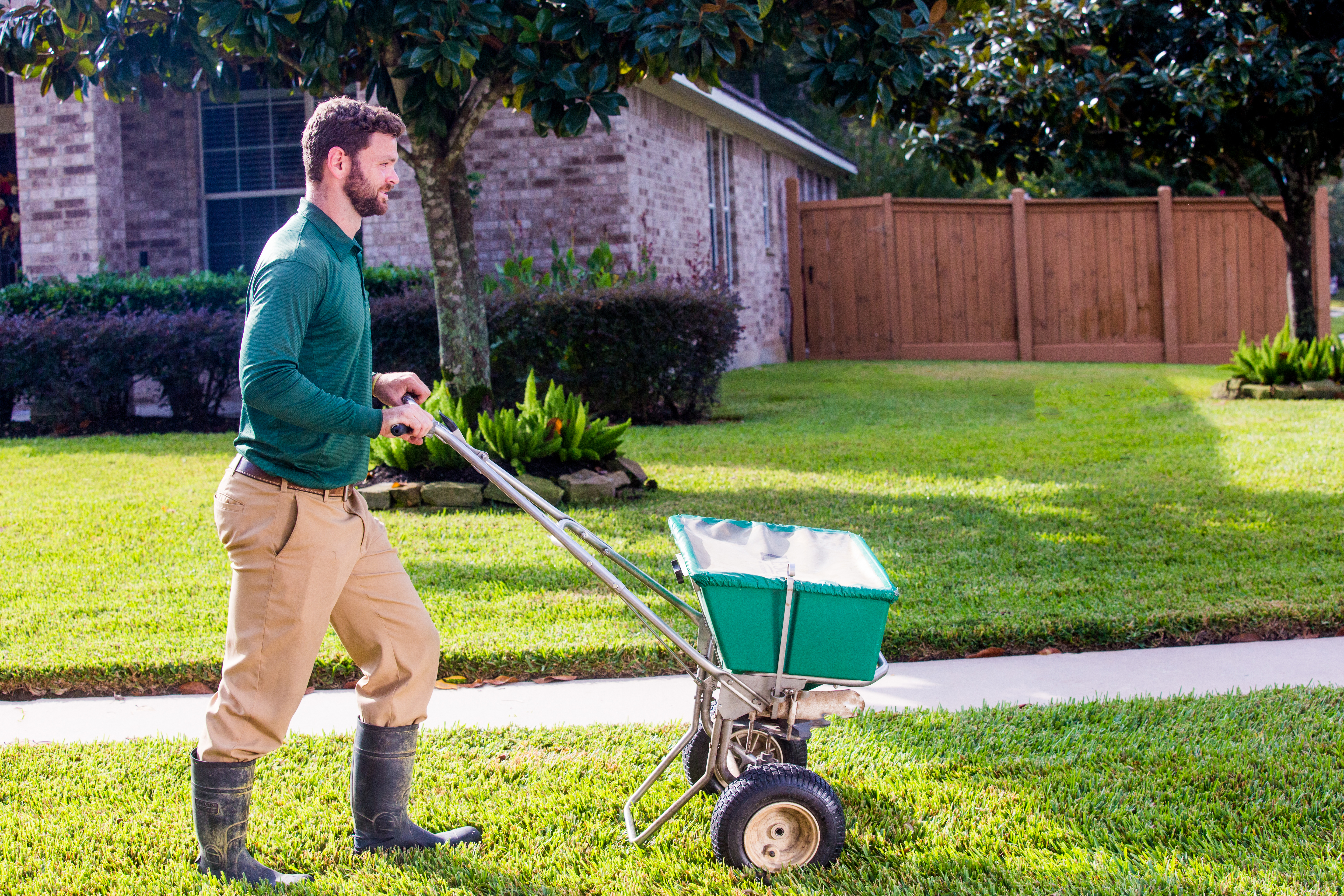 If you would like to speak with a Weed Man representative about franchising opportunities, please click the button below.