Weed Man Places #9 with $212M+ in Revenue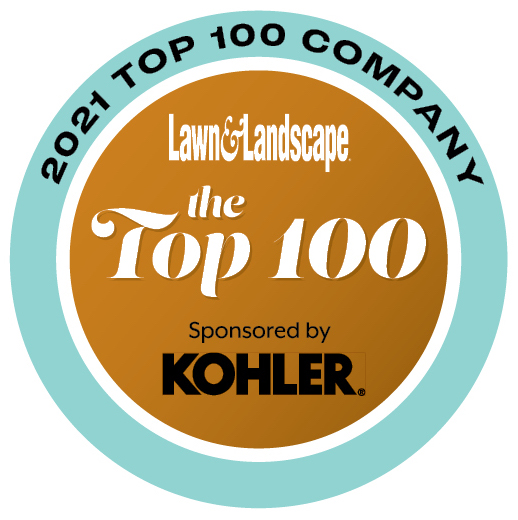 Weed Man is proud to announce that we were once again featured in the top 10 of Lawn & Landscape's Annual Top 100 List! As the largest franchised lawn care company in North America, Weed Man enjoyed tremendous growth throughout 2020 (yes, even during a pandemic!) with over $212M in revenue, which represents a 14% growth over 2019. 

Embracing Change

How was Weed Man able to post such impressive numbers and make the Top 10 in the face of global uncertainty? 

In the early days of COVID-19, Weed Man was able to pivot quickly and introduce new technology that would allow us to provide our customers with a truly no-touch, paperless customer experience (without sacrificing service integrity!). Sales and marketing staff worked from home, while lawn care technicians practiced stringent social distancing and delivered all documents (including customer correspondence and invoices) electronically. From a support standpoint, the Weed Man corporate team and sub franchisors worked in tandem with our suppliers, local/state/provincial associations, lawyers, and accountants to meet the growing needs of our franchisees during this uncertain time. 

Leading the way was Weed Man's CEO, Jennifer Lemcke. Lemcke is a staple within the Weed Man network and undoubtedly steered the company to new heights throughout COVID-19. "For Weed Man, it was critical for us to maintain a clear line of communication with our franchisees, listen to what they really needed, assess and come up with solutions to keep them working and on track of their goals. We have built a lot of trust over the years, and this trust is what carried us through the last year," stated Lemcke.

Shifting Consumer Buying Behaviors

With the onset of the pandemic, customers' buying behaviors changed quickly and dramatically. As more of our prospective customers shifted to digital, we were right there with them, investing our dollars in online advertising, making our website more user-friendly with live pricing and the ability to buy on the spot, and really just providing greater access to information. This has been a key piece in our ongoing success. 

If you are seeking a fulfilling and sustainable career with considerable room for growth, find out what franchising with Weed Man has to offer. Weed Man has changed countless franchisees' lives -- request a free consultation today and find out how Weed Man could change your life, too!