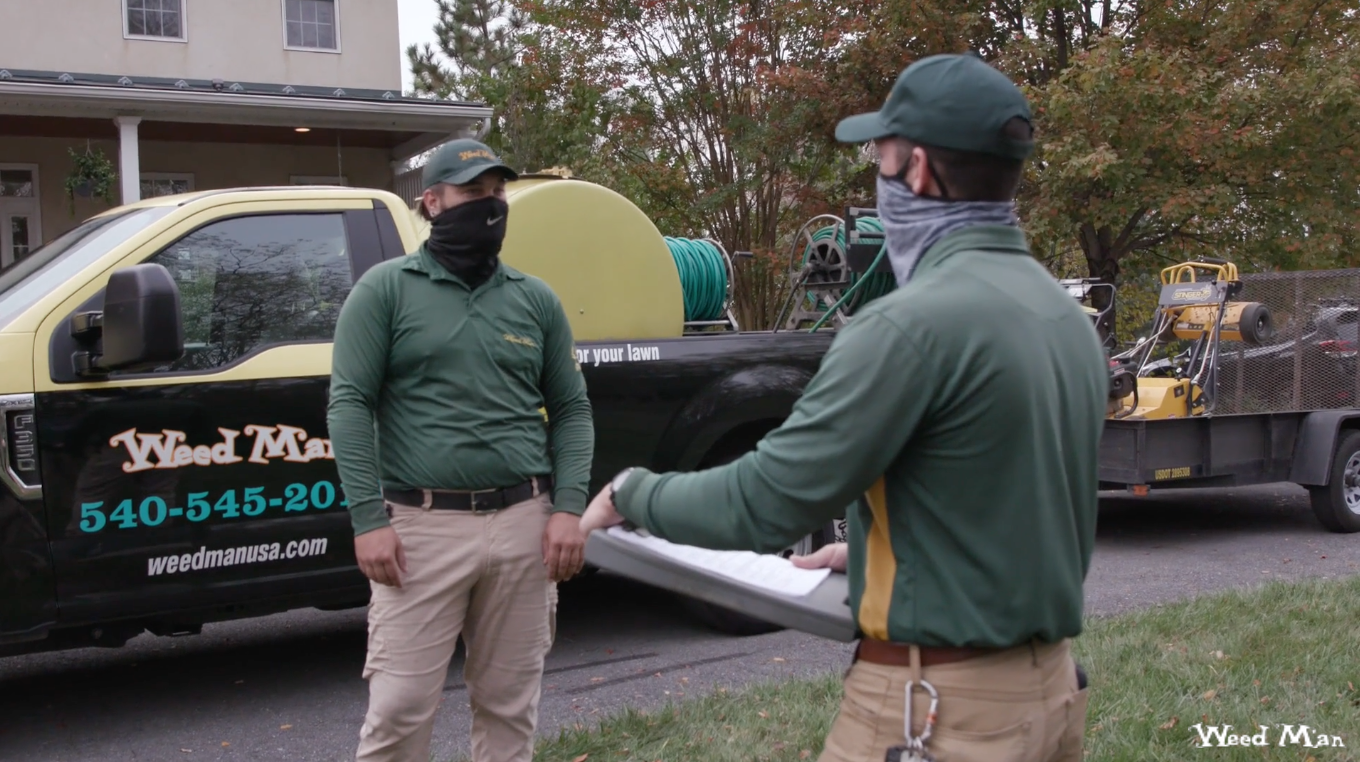 The COVID-19 pandemic has drastically changed the way many small businesses operate and serve their customers. For many companies, new government-mandated rules and regulations created chaos, confusion, and brought about unexpected costs and, in some cases, closures. 

For franchise businesses such as Weed Man, the franchisee-franchisor relationship became more important than ever. Franchises of all sizes worked together alongside our corporate office and sub franchisors to create ample opportunity for sharing ideas and learnings with one another. Here's a bit more insight into how Weed Man helped support its franchisees through the early days of COVID and beyond:

Communication & Information Sharing
There was no time to dwell on the new normals of COVID. From day one of the pandemic we constantly communicated with our franchisees and learned what their concerns were. By doing so, we gained knowledge on what needed to be done in order to safely get all of our franchisees and their employees back to work quickly and safely.

Accessing Resources: National Associations
Weed Man is the largest franchised lawn care business in North America with over 50 years of experience. We have developed many relationships with national associations and industry peers over the years. We worked closely with these leaders to ensure our industry was deemed essential very early on.

Safety Protocols
Our #1 priority is keeping our customers and employees safe. From the top down, we introduced protocols for franchisees and employees to ensure everyone was following government regulations. Working in an outdoor environment with very little customer contact means that our franchisees are able to provide a safe, hands-free service for homeowners.

Work From Home Policies
With different rules and regulations in each state and province, some franchisees were required to have their offices work from home. Therefore, we provided our franchisees with the necessary support and technology to make this happen seamlessly (and practically overnight!).

Marketing Support
Many of our traditional face-to-face marketing strategies have been put on hold. We worked alongside our franchisees to create options and best practices for additional marketing funnels to keep leads coming in.

Contactless Customer Experience
We have given our franchisees the technology and equipment needed to offer their customers a contactless experience. Our technicians are able to service lawns and bill the customer without the need for face-to-face interaction.

Outside Expertise
Early on, Weed Man brought in Human Resources Lawyers and Accountants to help navigate the new reality of COVID and ensure our franchisees had all the answers they needed, especially when it came to important topics like financial relief and support. 

I think we can all agree that no one was fully prepared for 2020 and COVID. However, businesses that acted quickly and searched for effective solutions ultimately prevailed. What did your business do to pivot during the early months of COVID? How has your process evolved since?