Weed Man Louisville, KY and Myrtle Beach, SC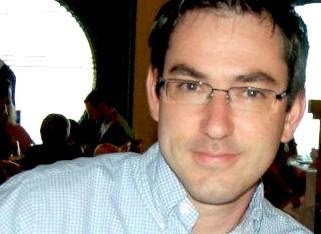 Name: David Waskey

Market: https://louisville.weedman.com/ https://myrtle-beach.weedman.com/

Education: Degree from University of Louisville in Accountancy

Career Background: I have spent most of my life in the lawn care industry. In high school, I worked for a landscaping company for approximately three years. When I entered college, my friend and current business partner, Tom Ladd, and I started our own landscape and maintenance company. We owned and operated the company throughout all four years of college. When I graduated in 2002, one of the biggest accounting firms in Louisville had gone out of business, so it flooded the market with CPAs who were looking for jobs. While I was fully qualified to apply to these positions, I decided to keep running the landscape and maintenance company.

Family: I have been married for over 10 years and have two boys.

Why Weed Man? My Weed Man franchise opened in 2006 when I was 28 years old. It was always my intent to have an exit strategy for my independent landscape and maintenance business, which I eventually closed in 2007. While the company had helped me establish a life and buy a house, I felt like there was a lot of competition from national companies and there wasn't much more room for the company to grow. With my passion for lawn care, I still wanted to find a business opportunity within the industry. Something where I could leverage my existing client base to help me grow a new business. My business partner Tom and I attended a landscape seminar in Indianapolis where Weed Man was a sponsor for the event. At the end of the talk, one of the Weed Man sub franchisors, Chuck Russell, did a presentation on the Weed Man franchise opportunity. Tom and I were hooked, and on our drive back to Louisville, we decided that investing in a Weed Man franchise was what we wanted to do. We knew opening a franchise would allow us to take advantage of the systems that the corporate office has put in place to make franchisees successful.

What are you most proud of so far as a Weed Man franchisee? Being part of a tight knit franchise system has been very rewarding. It is very helpful to have fellow franchise owners who I can lean on for support. Furthermore, it is fulfilling to watch employees grow and develop. For example, I have an employee who has been with the company for five years. He started as a technician and has since worked his way up to the role of Production Manager. It is amazing to watch him grow and prosper.

What is the key to your success? The key to my franchise's success is following the systems that the Weed Man corporate office has put in place. With the support of such a great franchise family, I am able to learn business lessons that help my franchise grow each year. Furthermore, I always maintain a positive attitude.