Weed Man Roswell, GA / Gwinnett County, GA / Kennesaw, GA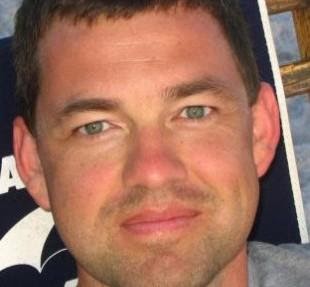 Name: Jim McClure
Markets: https://roswell.weedman.com/ https://gwinnett-county.weedman.com/ https://kennesaw.weedman.com/
Number of Locations: 1
Education: Studied business administration, management and entrepreneurship at Kennesaw State University in Atlanta, GA and is currently enrolled in the Executive MBA program at the University of Georgia
Career Background: In college I started my own lawn care and landscaping business called LawnSouth, offering residential and commercial landscape maintenance, lawn applications, Christmas Décor, and lighting. I saw Weed Man at several industry trade shows and events and met the sub franchisor for Georgia. I discussed my interest in opening a franchise to service our existing customer base, and after two years of consideration I decided to expand our services by opening a Weed Man franchise. Our landscaping business was doing very well, and my intention originally was to operate both companies together. After seeing the return on investment and growth potential of Weed Man, I decided to sell LawnSouth in 2005.

Why Weed Man? What attracted me to Weed Man initially was the quality of people in the organization. The lawn care industry had just gone through numerous mergers and acquisitions with many industry leaders that I had come to respect over the years aligning themselves with Weed Man. The cost structure of the lawn care business was lower and the profit margins were higher and I thought that we could scale the business quicker.

What Are You Most Proud of So Far As a Weed Man Franchisee? I am most proud of the people that we have grown in our organization. My General Manager, Kevin Adan, leads an incredibly talented group of people who do great things day in and day out. We've been honored within the Weed Man organization to win numerous sales awards and "The Award of Excellence" two years in a row, which is very humbling considering the caliber of franchisees within the Weed Man system.

What is the Key to Your Success? Residential landscaping was a very fragmented model when I started my business in 1988. I learned many lessons the hard way, through trial and error. The Weed Man model is nice, because it provides structure and tested systems while allowing for entrepreneurial creativity.

What's Next for Your and Your Business? Recently we purchased the rights to expand our Weed Man franchise over the entire North Atlanta area and have opened satellite offices in Kennesaw and Suwanee. We are looking forward to continued growth in the Atlanta market and other in strategic markets that may come available.