Weed Man Eastern / Central Pennsylvania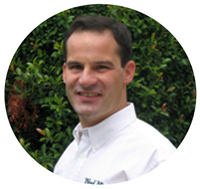 Service Area: Eastern / Central Pennsylvania

Franchise Opened In: December 2000

Background: John Sanders' impressive career in the green industry began when he launched his own landscaping business his sophomore year of high school. John went on to attend Yale University and graduated with a degree in Electrical Engineering. During college, and upon his graduation, John spent a decade operating his landscape design and installation business, ultimately selling it in 1998. In 2000, John joined Weed Man USA as a sub-franchisor, helping develop the brand in Pennsylvania and serving as high-level support for franchisees in the area. In addition to his support role, John also purchased a Weed Man USA franchise to master every aspect of the company's franchise system. He has since purchased multiple new territories, and currently operates in a large portion of Eastern and Central Pennsylvania.

What is one thing you wish people knew about the lawn care industry? Many people place the industry into the box of 'blue-collar' without understanding the large, diverse job positions available in the industry, including white-collar jobs. The beauty of the lawn care industry is that while many people take on blue-collar roles, its growth demands a mix of white-collar positions as well. In fact, Weed Man USA franchisees have nicknamed our employment opportunity as the 'street level MBA,' because our system offers every individual an opportunity to grow with the company by learning how different departments work together to run a successful business. White-collar skills, like leadership and office management, are extremely valuable in many of today's blue-collar industries, and help drive Weed Man USA toward greater success.

Can you describe your management style? I recently read a book titled On Grand Strategy by John Lewis Gaddis, which discussed prominent leaders throughout history, dividing them into one of two groups, either Hedgehogs or Foxes, depending on their management of world affairs. As you can imagine, Foxes have a big bag of tricks and an abundant capacity to learn new tricks to address the challenges they face. Hedgehogs, by contrast, have one big trick that they can employ with consistent success. Being a part of the Weed Man network, I have really learned about the strength of the Hedgehog. Our systems and processes have been distilled down to the most critical elements. You learn the systems and employ them. It works. It may be fun, challenging or exhilarating to be a Fox, but it's just not necessary if you stick to the Weed Man systems.

What do you love the most about the green industry? I was attracted to the green industry from a young age; I was and am passionate about landscaping, planting, horticulture and lawn care. The art of landscaping initially drew me to the industry after I launched my own landscaping business during high school. I loved being outdoors and figuring out what to plant and where to plant it. However, as my business and career developed, I found that I could not be out there doing the manual labor anymore. Once I hit that point in my career, I transitioned into a managerial role, and it has allowed me to experience more opportunities. The industry has never let me down, and has offered a progression of activities, new solutions and opportunities that have really worked for me.

What has been one of the most rewarding aspects of being a part of Weed Man? I have been able to be a part of some great success stories by serving as high-level support and seeing Weed Man employees and franchisees embrace the power of mentorship and hard work. We have a Weed Man franchisee who has worked with the brand for a decade. He started as a Customer Outreach Representative and worked his way up through the ranks, he mastered all of the skills needed to operate a business and in 2016, he opened his own Weed Man franchise. As a sub-franchisor, I enjoy supporting entrepreneurship and providing the right tools and resources to get new business owners up and running. It is a satisfying feeling when you meet a franchise owner who came to Weed Man because he or she was seeking a larger growth opportunity than their previous career path. They come energized and work hard to ensure the processes work.

What advice do you have for those who want to open a Weed Man USA franchise? I would recommend taking a close look at a day in the life of a Weed Man franchisee. It is important to be able to properly visualize, and understand, what the experience will be like. From there, ask yourself if your set of experiences and skills line up with the challenges that every franchisee faces. Before experiencing success at any business, including a Weed Man franchise, you will certainly face challenges, and the desire, grit, skill and experience to meet those challenges will determine your level of success.