Weed Man Bloomington/Peoria/Springfield, IL / Indianapolis & Lafayette, IN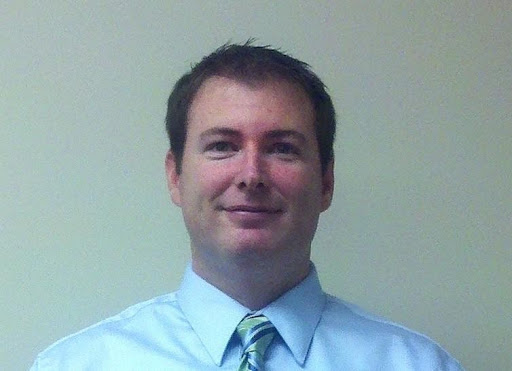 Name: Josh Fromme

Market: https://bloomington-normal.weedman.com  https://peoria.weedman.com  https://springfield-il.weedman.com  https://indianapolis.weedman.com  https://lafayette.weedman.com

Education: I attended Illinois State University in Bloomington-Normal, IL and graduated in 2001.
Career Background: Throughout college, I worked for Reinhart Grounds Maintenance, a local lawn and landscaping company founded in 1986 by brothers Todd and Chad Reinhart. Upon graduating college, I moved out of state to pursue an opportunity with a different lawn and landscaping company. Although I knew I wanted to work in the green industry, I soon realized my role with this company wasn't going to turn into a career. I had kept in touch with Todd and Chad, and after about a year and a half, I returned to Reinhart Grounds Maintenance to spearhead the addition of weed control and fertilizer services. We started looking into investing in a franchise to expand our offerings and, after much research, found Weed Man to be the perfect fit for what we were looking for in terms of structure, available territories, quality of their product, and more.
Family: I have been married since June 2008 to Beth, who is the greatest gift I have ever received. We have two daughters: Emma and Reagan.
Why Weed Man?
Before we purchased our first Weed Man territory, Reinhart Grounds Maintenance had been subcontracting fertilizer and weed control services for our customers; unfortunately, we frequently found the quality of product and services were not up to our standards and it became frustrating. That's when they realized it was time to take matters into their own hands. Once I hopped back on board and started doing my research, the Weed Man franchise aligned seamlessly as an add-on franchise that would fulfill the exact niche of services we were looking for.
What are you most proud of so far as a Weed Man franchisee?
As a Weed Man franchisee, I'm most proud of the consistency in our customers' trust in choosing us to provide the best services and products. Just as homeowners have many choices when considering lawn care, we too had several choices when researching the right add-on franchise as a fit for our vision. It's rewarding to know that our customers feel at ease and satisfied by our services and results in the same way we feel fulfilled and confident in the Weed Man organization and systems.
What is the key to your success?
There are many factors that have contributed to our growth, but I believe the primary drive to our success and expansion has come from our efforts to proactively develop and groom our key players for future leadership roles within the company, catering both to our vision as well as their personal goals in the process. This takes time and is ongoing, but can be very fruitful.