"Franchising with Weed Man is the best decision we've ever made—not just because of revenue, but because we enjoy it and we enjoy the people we get to work with."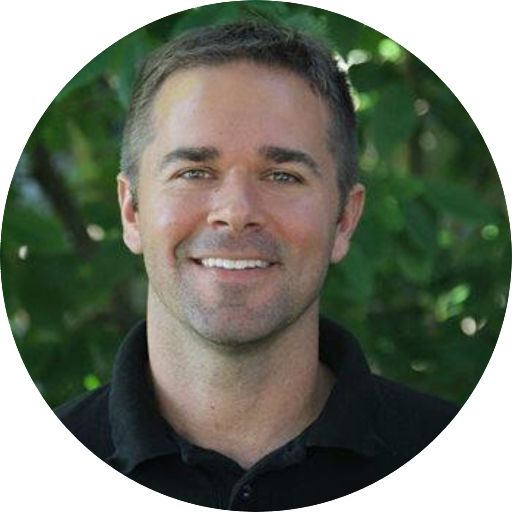 Meet Nate Devisser. 20 years ago, Nate and his family owned a landscaping business in Kalamazoo, MI, when they learned of an opportunity to expand into lawn care. Now, the Devissers also own 3 thriving Weed Man franchises in Michigan and Indiana, providing environmentally responsible fertilizer, weed control, and integrated pest management services. With 50 years of experience, state-of-the-art systems, and a community of support, Weed Man makes franchising easy. Here's how Nate and his family did it.
Transition or Diversify Your Green Industry Business
Whether you want to change your career, convert an existing lawn care business, or diversify with another green industry business, you have the background needed to excel with Weed Man. Our consistent year over year growth is in part thanks to the wide variety of skills our franchisees bring to the table.
Nate: "I'm the third generation in a landscape business that started with my grandpa in the 1930s. My dad saw that the culture of Weed Man was really positive, and the big draw of getting into the franchise system is access to all these proven processes. Fast forward to now: our other divisions have definitely benefited from us being a part of the Weed Man franchise in the sense of networking. You can just pick up the phone and call. People are always available."
It's Easy To Get Started
The success of Weed Man franchisees is built on training and support. Our initial training addresses all aspects of business operations, including administration, technical, marketing, business planning, and budgeting. Every Weed Man franchisee is supported by their local and experienced regional franchisor who serves as a personal consultant and mentor, providing experience, guidance, and encouragement.
Nate: "When I came in, I had a green industry background. I knew design & build and a little about irrigation, but I knew nothing about fertilizing and weed control. We started off with intense training about the systems of Weed Man, agronomics, and the whole business plan. The support and education is phenomenal at the get-go, and it still is over the years. Everyone just wants everyone to succeed."
Proven Road to Success
All elements of Weed Man's systems have been rigorously tested, refined, and ultimately proven to increase efficiency and profitability. As a Weed Man franchisee, you'll have access to sophisticated tools that allow you to build long-lasting relationships with your customers while carefully measuring your results.
Nate: "I'll admit there were periods of time when we didn't grow as much, but it was because we weren't following the systems. Our fellow franchisees held us accountable in a healthy way. We got back on track. We started growing again, and it's gone extremely well. Franchising with Weed Man is the best decision we've ever made—not just because of revenue, but because we enjoy it and we enjoy the people we get to work with."
The Strength of the Weed Man Brand
Weed Man continues to receive prestigious recognitions for excellence in lawn care, customer service, and franchise success. Here are some of our recent awards:
Nate: "I'm proud to be a part of an organization with this brand reputation across North America. We continue to build that reputation ourselves in our communities. I'm proud of the high standards that the brand holds."
2 Brands For The Price Of One!
When you become a Weed Man franchisee, you're not just joining a lawn care brand. You're also joining this fast-growing sector of the pest control industry with mosquito and tick control from Mosquito Hero. Launched in 2020, the Mosquito Hero brand gives you a second revenue stream, which easily cross-markets within your customer base.
Nate: "It's a division of the industry where there's a growing need. With the practicality of the service and the profit margins, I look forward to what we're going to do with the Mosquito Hero brand."
Ready... Set... GROW!
When you choose a career in Weed Man lawn care franchising, you plant the seeds for economic stability, recurring revenues, and a healthy crop of new customers.
Nate: "We've done exceptionally well. We're mapping out the future and our goal is to be a $10 million company by 2030. 10 by 30 is our motto right now. That's what's next."
Get Started This Fall
Now's the time to set up a FREE consultation. Submit your no-obligation consultation request form, or give us a call at 888-321-9333.